Leather Seat Covers Fits 2013-2017 Ram Crew Cab 1500 2500 Express SLT Black R1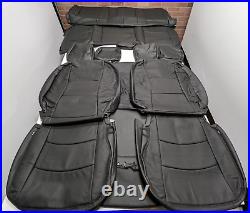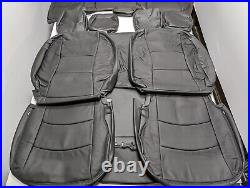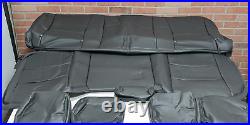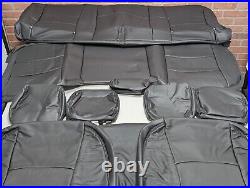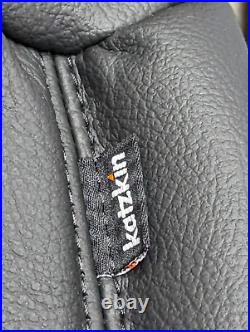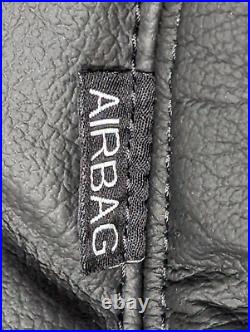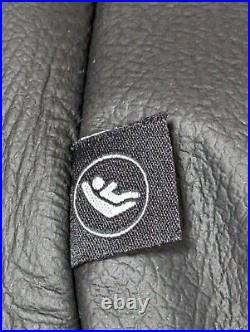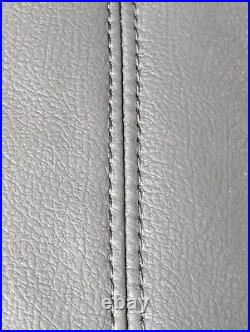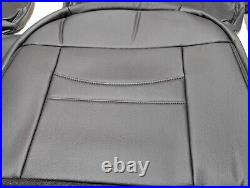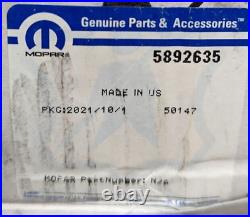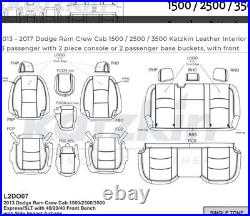 This is a NEW leather trimmed interior. This interior is generally put in when the vehicle is new at the dealership. This only fits the crew cab NOT the quad cab! Front Row Configuration: 40/20/40 Split 3 passenger front OR Front Lean Back Buckets for 2 Passengers.
Rear Row Configuration: Solid with no armrest. This will NOT fit models with a split rear with a fold down armrest!! PLEASE NOTE: With digital cameras and monitors it is difficult to precisely relay colors however the best depiction is usually the shot that I took that is. This is an extremely high-quality replacement interior!
There is no additional sewing needed. Your old seat covers will need to be removed since this set attaches to the seat foam and frame and makes the vehicle equivalent to coming from the dealership with a leather interior. This same set would cost several times over if you bought it through an upholstery shop or an auto dealership.
The interior comes with everything seen in the pictures. I strongly recommend having a local upholstery shop professionally install the interior unless you have first-hand experience installing automotive upholstery. The only specialized tools you would need are hog rings and hog ring pliers. Both are inexpensive and easy to find.
Installing this interior will make your vehicle interior like new and will increase the value of your vehicle. The fit is perfect and tight. This is the wordage you will see on the window sticker on the dealer lot. What this means is that typically the front seats are made with leather faces and vinyl matched sides and backs. The second row is leather seating surfaces with vinyl matched framing.
If there is a third row it is normally vinyl as this is where the kids normally will sit. The matched auto grade vinyl in strategic places give it flex and durability. This is the standard practice in the auto industry and is spec for this vehicle.
In other words, it is the way it would have came from the factory.