Car 5-Seat Covers Front & Rear Seat Covers Cushion Protector Full Set Universal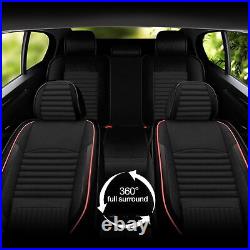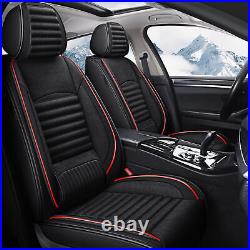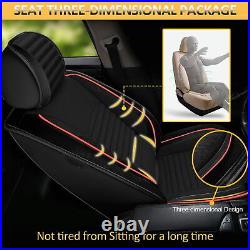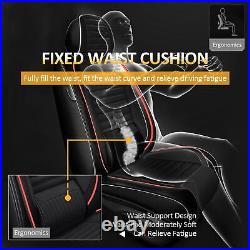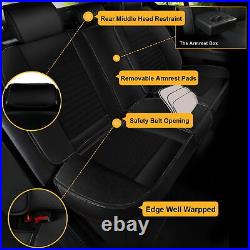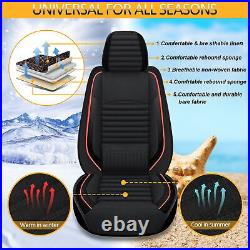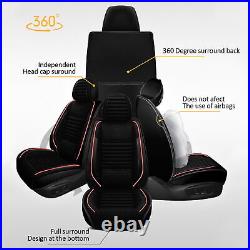 1, Please refer to the list of applicable car models and years before placing an order. If you can't Find your car model or don't know wether itis suuitable or not, please contact with us before placing the order. 2, Due to installation requirements, please make sure that your headrest is removable before purchasing this seat covers. The side of the front seat cushions and headrests are made of elastic cloth to cover the whole piece, so that the sides are not exposed, and also keep the car cover in place without sliding.
To keep your safety- the front seats have airbag reserve ports on the side to ensure that the airbags can be popped out in case of emergency. The rear seat belt slot also completely exposed, heating and ventilation function are allowed. Our seat covers are made with premium materials and quality workmanship. Selected imitation leather, high elastic sponge, hot-pressed non-woven fabric, non-slip base fabric, five-layer design. Better material quality, better design and manufacturing, soft, breathable and comfortable, keep you comfortable driving experience during your daily commute or long journey, bring you a better user experience and longer service life. Easy to clean, just wipe gently with a damp cloth. Environmentally friendly, non-toxic volatile, scratch-resistant leather. Airbags and seat belts are compatible, and two pockets are convenient for storing small stuff. The full-cover design of the seat cover with an airbags outlet, will not affect the seat heating and airbag function. Type:Car Seat Covers Full Set. Fitment:Universal for most car model. 1 Set of Rear Seat Covers. 1 Bag of Accessories for Installation.