Breathable Car Seat Covers Set Universal Faux Leather Black Fit for Hyundai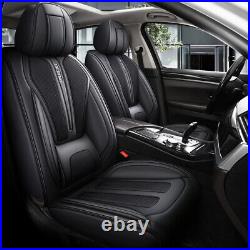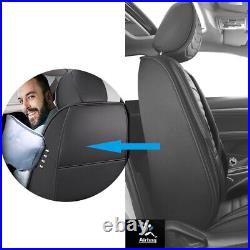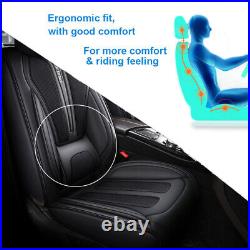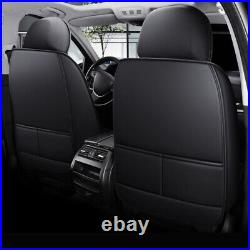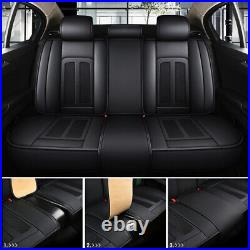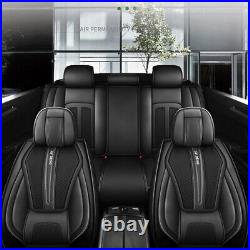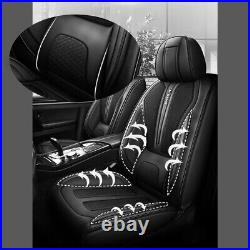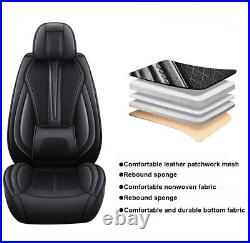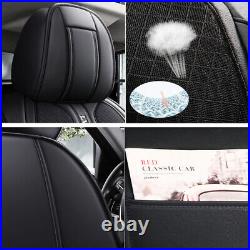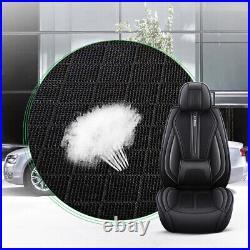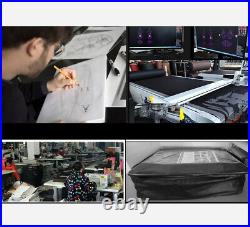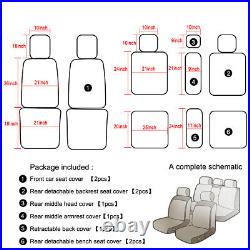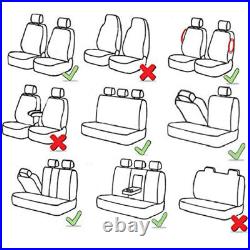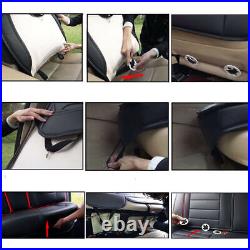 Breathable Car Seat Covers Set Universal Faux Leather Black Fit for Hyundai. Enjoy a cool and comfortable experience with our faux leather and patchwork mesh seat covers. They promote air circulation, moisture absorption, and perspiration, ensuring comfort even in the heat of summer. Our seat covers are made of eco-friendly faux leather, which is both odourless and wear-resistant. It's also waterproof and easy to clean, ensuring that your original car seats stay protected.
Upgrade your car's interior with our stylish seat covers, which also make for great gifts for your friends and family. Our seat cover is designed to fit most vehicles with 40/20/40, 40/60, or 50/50 split rear seats. The rear seat is retractable and detachable, but please note that the headrests must be retractable or removable to ensure compatibility.
Installing our car seat cover is a breeze and can be completed in just 20 minutes. We can provide an instruction video if necessary to guide you through the process. While our seat cover is compatible with most vehicles, please let us know the model of your car in advance to ensure the best fit. If there are any problems with the product, we will inform you immediately. We are always here to help you. Why choose our car seat covers? Comfortable and Ergonomic Design: Experience ultimate comfort during long trips with our breathable seat covers.
The combination of faux leather and patchwork mesh allows for optimal air circulation, moisture absorption, and perspiration, eliminating the discomfort of prolonged sitting. Even in scorching summer heat, our seat covers ensure a cool and pleasant journey. The ergonomic design adds an extra layer of comfort and makes them a perfect addition to your car's interior. Enhanced Protection: The car seat cover neither hinder the use of side airbags nor the seat belts.
They also protect your car seats from spills, stains, fading, tearing, dirt, crumbs, and pet hair, while adding a stylish touch to your vehicle's interior. Excellent Customer Service: We are committed to ensuring the best fit for your car seats. If you encounter any issues with our product, please contact our customer service staff as a priority. Tip: Our seat covers have a stretchable design that allows them to fit a variety of car seat models. The rear seat covers can be extended from 52 inches to 60 inches, and can be shortened to 49 inches by removing the middle part.
This flexibility ensures a perfect fit for your car seats. Front seat cover: 50inch 21inch.
Rear backrest seat cover: 24inch 21inch. Rear middle armrest cover: 24inch 13inch. Rear bench seat cover: 49inch/60inch 24inch. 2 x front backrest cover.
2 x front bottom cover. 2 x front headrest covers. 3 x rear detachable bench seat cover.
2 x rear detachable backrest seat cover with headrest cover. 1 x rear middle armrest cover.
1 x rear headrest covers. Please take a picture to the Customer Service for help. Our company is located in Shanghai City, founded in 2011 year. We focus on car accessories and sale online, for example, car seat cover, car floor mat, car cargo liner and so on. We only provid high quality product to car owners.
Our team has experience about car accessories sale over ten years. We will make your shopping very happy. 1, Our working time: Monday to Friday, 9:0018:00 in Chinese Standard Time.